CANCELED: 9th Annual Norooz Grand Bazaar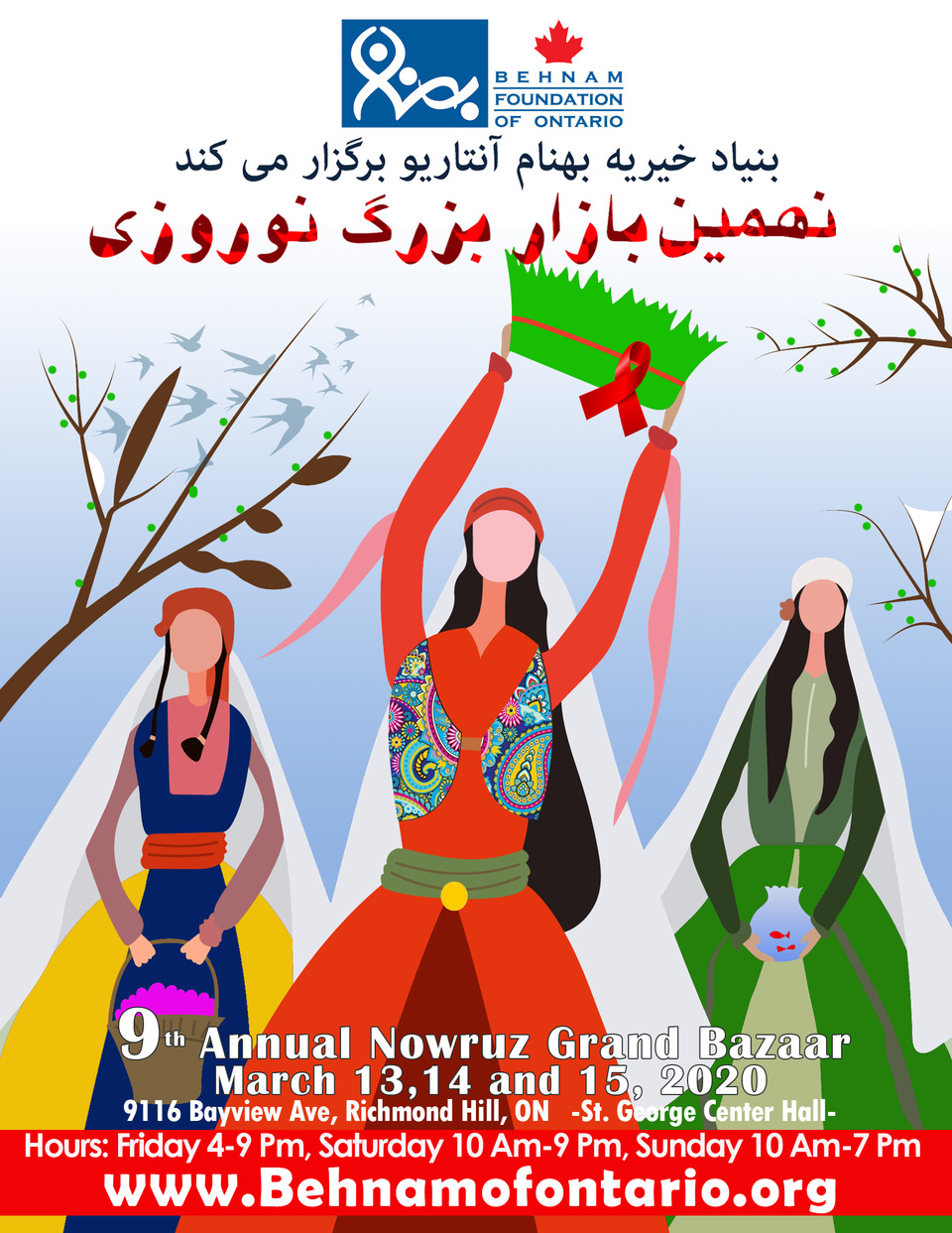 ANNOUNCEMENT
Every year, we look forward to connecting with our supporters, volunteers, sponsor and warm hearted people getting together at our Annual Nowruz Bazaar, sharing our vision for the future that we're building together for the patients in need. But given the growing concerns around COVID-19, we've made the difficult decision to cancel this event for 2020.
This was a tough call to make, Behnam of Ontario's Nowruz bazaar an incredibly important event for our community and it's one of our favorite ways to celebrate all of you from around the city on the beginning of Persian new year. But we need to prioritize the health and safety of our community, members, business owners and everyone who helps put Behnam Of Ontario's Bazaar on.
We remain committed to all of our loyal donors and supporters in Ontario, where we've hosted our Bazaar for the past 9 years, and its community. We will not leave those in need alone at their time of need and this time is probably the hardest time for them as they are losing their supporting events one by one due to current health situation. We explored other ways to continue our support and therefore we encourage those big hearted people to keep supporting us and our cause through the other means.
In the meantime, thanks for your patience and understanding — and we look forward to seeing our friends and at our next event which will come up once we get back to the normal state.
Behnam of Ontario
March 3, 2020″

Behnam Foundation of Ontario (BFO) is a registered and volunteer based not-for-profit organization which raises funds through various initiatives for patients with cancer and rare diseases .
© 2017 Behnam Foundation of Ontario.