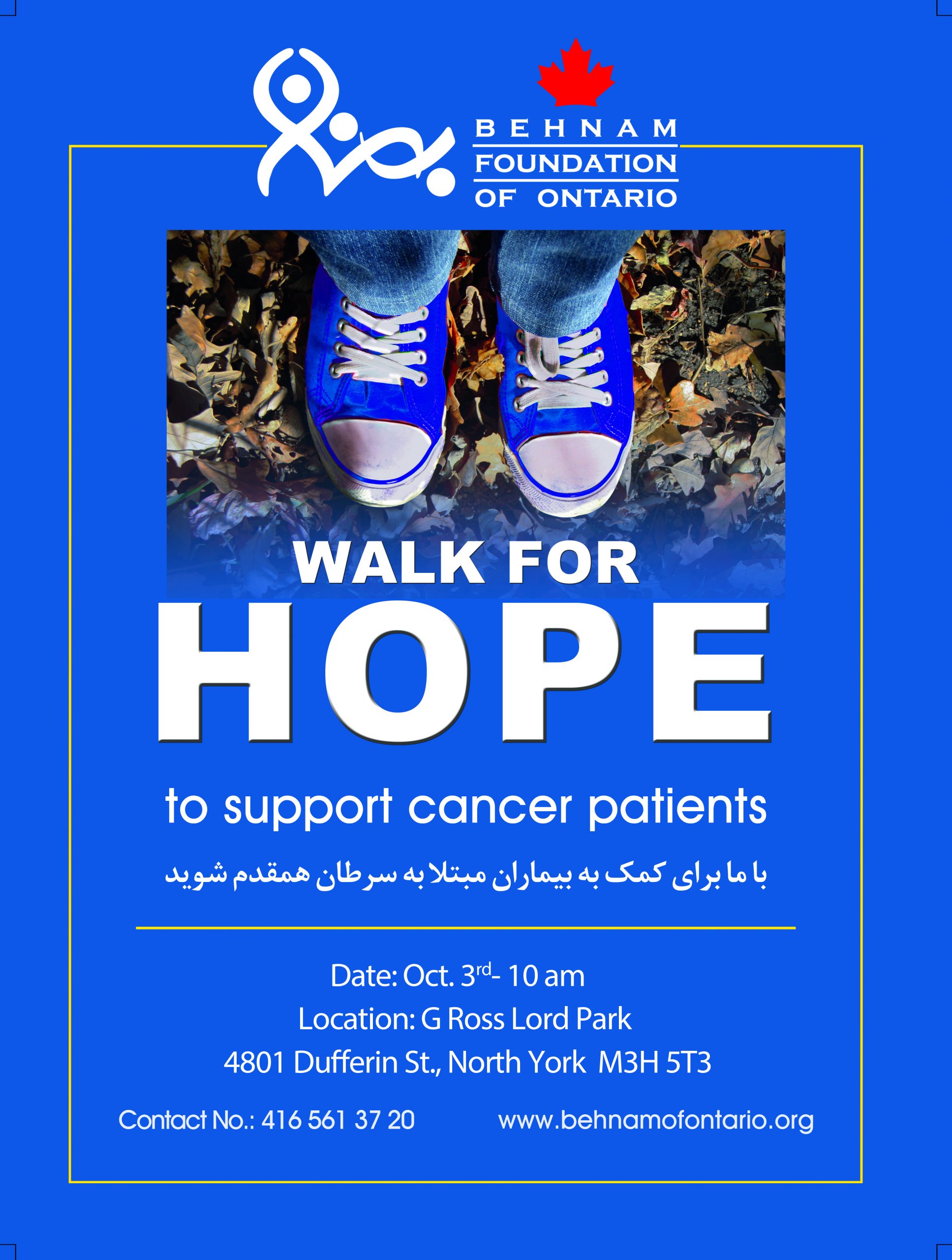 By choosing one of our sponsorship packages, you can simultaneously advertise your business and help pay for the medication and treatment of underprivileged patients suffering from cancer and rare diseases. The logo, description, and contact information of our sponsors will be displayed on our website and social media channels prior to and throughout the sponsored event.
To  learn more about various sponsorship packages available please contact our marketing and public relations department.
sponsorship@behnamofontario.org
If a business you know may be interested in sponsoring a non-profit organization with a great cause and a big heart, refer us!

Behnam Foundation of Ontario (BFO) is a registered and volunteer based not-for-profit organization which raises funds through various initiatives for patients with cancer and rare diseases .
© 2017 Behnam Foundation of Ontario.