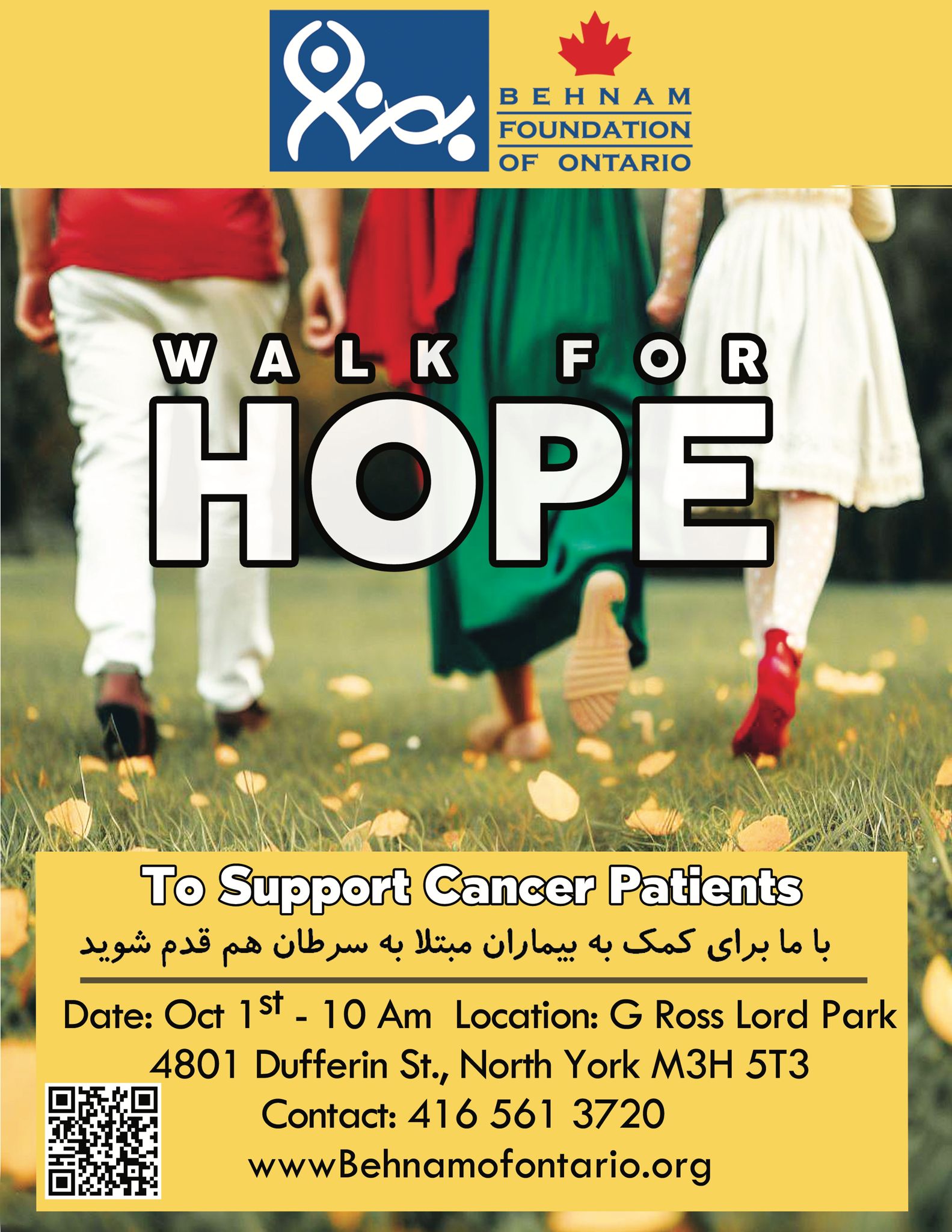 "Walk for Hope" became one of the annual flagship events of "Behnam of Ontario" which we are happy to announce this year we will hold this event for the 9th time on October 1st, 2023, at 10 am.
You are invited to join this fun and family event to help raise funds and bring hope to the lives of patients waiting for treatment while enjoying the colorful season by walking on the trail.
The funds will assist patients with their treatments and medication costs.
Let's start making a difference by registering for this event to walk together on the path which will bring hope and cure.
Don't forget any support will count. Invite your family members, friends, colleagues, and whoever is interested in joining our "Walk for Hope"!

Behnam Foundation of Ontario (BFO) is a registered and volunteer based not-for-profit organization which raises funds through various initiatives for patients with cancer and rare diseases .
© 2017 Behnam Foundation of Ontario.